All-In Desktop Management Program
Desktop management without the attitude.
If you want the quickest support possible for your computers, you'll need our All-In Desktop Management Program. We pay attention to the health of the hardware and software, manage who and what can get in to the machine, and allow for quick easy remote support. It's a one stop shop for you desktop (and laptop.)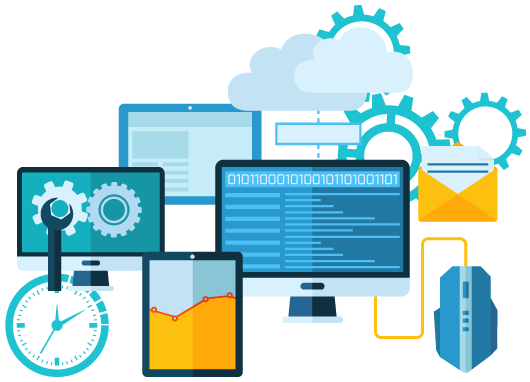 Sophos Endpoint
Sophos endpoint security stops ransomware, phishing, and advanced malware attacks in their tracks. It combines the industry's leading malware detection and exploit protection with extended detection and response (XDR) to secure your entire ecosystem.
Using Sophos endpoint in the All-In Desktop Management program allows us to keep you safe while you're online.
ID Agent
Thousands of email addresses, passwords and other sensitive data land on the dark web every day — and you may not even know about a vulnerability until it's too late.
By adding in ID Agent to our All-In Desktop Management Program we can find out when and if your email address and passwords could have been compromised.
Watchman
Watchman Monitoring offers monitoring for the the health of Mac, Linux, and Windows computers. Their monitoring system provides hourly reports on health issues such as disk I/O errors, backup functionality, and RAID status.
Watchman helps our All-In Desktop Management Program find out what's wrong with your computer before it becomes a major problem.
Addigy/Datto
Addigy is Apple remote management software that allows us to get in and solve issues like a Ninja! Datto does the same for our PC clients!
Datto File Protection
Optional $10/month Cloud backup solution. Got a college student? Get that data backed up. Do not avoid it.
Remote Support
Discounted rate of $120/hr.