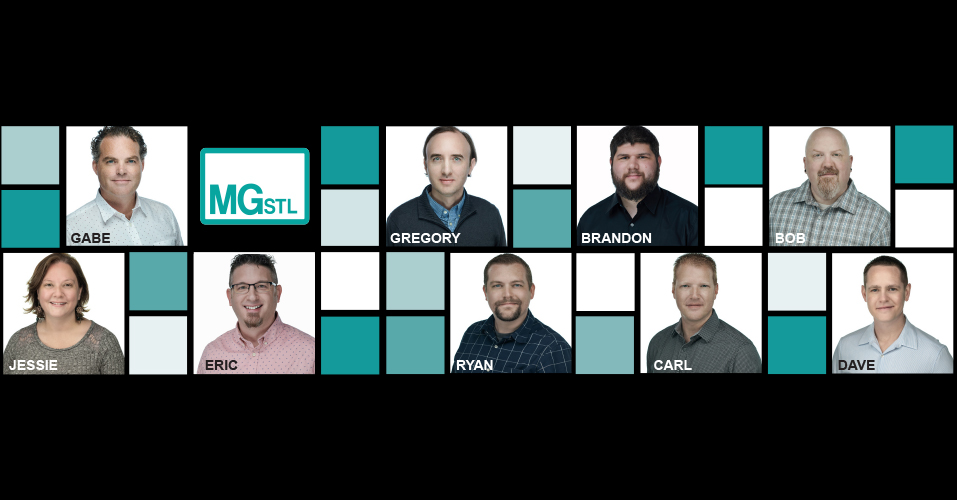 AirTags & iMacs & Apple TV Oh My!
If you watched Apple's Spring Loaded Event and checked out the website, you may have thought you went over the rainbow into a colorful munchkin land. New iMacs, updates and a new Apple TV with a new remote, AirTags, and a new iPad round out this packed keynote. We're so excited about all the new stuff, we just wanted to tell you what we're most excited about and why.
Apple Spring Loaded Event: New iMac
One of the big things talked about in Apple's spring keynote was the iMac. For the first time in quite a few years there will be multiple colors of the iMac. Depending on how long you've been an Apple fan, you may remember the iMac G3 from 1998 -2003. With fun colors like Blueberry, Grape, Tangerine, Lime, and Strawberry then later the Flower Power and Blue Dalmatian colors Apple gave a customization that wasn't seen in an All in One computer. Unlike its predecessor, this iMac comes in a sleek, thin design and features the M1 chip boasted in their current Mac mini and MacBook Air. So what can you expect from these new iMacs?
You can expect the speed and reliability of the M1 Chip, configurations up to 16GB of RAM and 2TB of storage, a larger screen than the previous 21in iMac, and keyboards that can be configured with fingerprint technology! (We really like the fingerprint configured keyboards.) All in all this would be a great replacement for anyone that has a Mac getting up there in years! Pick a color to match any room and any personality. Before you get too excited though, shipping right now is about mid June.
Apple Spring Loaded Event: Apple TV Updates
The Apple TV brings some interesting new features. Many of you have recently gotten Apple TV's, and I can already hear and feel the mental groans as I'm typing this. It's ok! Those of you with a 4K Apple TV can do a software update to get a few of these features! So what are we excited about?
A Siri remote with BUTTONS! A directional click wheel and select button in the center of the click wheel. It'll be so much easier to navigate! (Still as easy to loose the remote in the couch though) The Apple TV 4K will allow you to have vivid picture with three-dimensional audio. (With Dolby Atmos compatible sound systems of course) Best part? The software now allows you to use your iPhone to automatically calibrate what you watch. You won't have to keep adjusting the TV settings to make sure you are getting a perfect picture with the right sound quality! Let your iPhone and the Apple TV 4K do the work for you! As with the previous generation; you can turn any room into an arcade, gym, concert hall, or theater with the Apple TV and Apple TV +, Fitness +, Apple Arcade, and Apple Music.
Apple Spring Loaded Event: AirTags
Finally Apple AirTags, the way to find your Apple TV remote in the couch! Don't worry it does more than that, but seriously…I loose that remote all the time! Think of this like the Tile. Attach an AirTag to your keys, put one in your wallet, and then add one to your gym bag or beach bag or backpack and head out the door. Set your keys down on a table or near you beach chair and now can't find them? No problem, just open up find my and with your iPhone 11 or newer use precision technology to get hot and cold signals to find them! You can play a sound as well.
Leave your bag or wallet in your friend's car? Do they have an iPhone? Their phone will alert them that an unregistered tag is in the car with them. They can then let you know you left it with them. Loose it at the beach? No problem! Lost Mode allows a signal to go out. You know the last place you left it, and anyone with an NFC capable smartphone will be able to detect it. You can set it so someone can get your contact info by tapping on the AirTag notification that will show up on their device. Basically a pop up like notification will say "hey this is lost wanna call this person to let them know you found it?" AirTags can be ordered now in single or in packs that contain 4 of them.
Apple's Spring Loaded Event: iPad
Oh! And one more thing…(I really do miss Steve Jobs) The iPad Pro got a update as well. The iPad Pro now comes with the M1 Chip, making it just as powerful as the MacBook Air but in a mobile tablet! Now not only do you have a 50% faster processor, you also get 40% faster graphics. This makes it easier to build AR models, play games with console-quality graphics, and use graphic apps like Adobe Fresco and ProCreate with more fluidity than before. The fact that you can get the 5G cellular technology on it and you can almost ALMOST replace your laptop! Bonus! It has thunderbolt to allow you to connect to an external display or drive!